Pharma HelpLine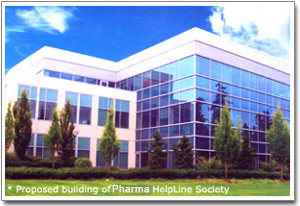 Pharma Bridge
" Education is the best way to serve the society and combining education is our aim We have made it possible to make available higher education in your reach came and join hands for higher education. " Know more

Vision & Mission
Vision
Pharma Helpline's vision is to be the world leader in online educational products and related services.

Mission
Our aim is to spread online education at grass root level that would be within the reach of each and every technical student and professional by providing highly sophisticated educational material.


PHS Services
Pharma Helpline Society provides its services to all those people who belong to Pharmacy or its allied streams. Some of our services are listed below:

We provide support for upcoming Pharmacists to exploit their potential and we support them to co - ordinate with international students and international institutions of Pharmacy.

We wish to create talent pool and to provide guidance as well as support to pharmacists as educational inputs like CDs and study material for GATE, free guidance for study abroad, scholarships for Indian students, guidance for registration in the State Pharmacy Council, library grant for poor students, educational tour for industry research etc.

We serve as a link between colleges, industry and university research centres and we also promote research.

We provide placement assistance to all members who are registered with Pharma Helpline Society.

Placement Cell
PHS has recently launched employment information cell.
Employment Information cell will provide information regarding jobs which will include Name of organisation, place, type of jobs, educational qualification, date of interview, time of interview venue of interview along with requisite skills regarding to that particular job.


Know more